The Safari Rally Car competing needed special preparation. The road conditions and the length of the stages required a few key changes to the cars to be able to bring them from start to finish. But they didn't give that guarantee …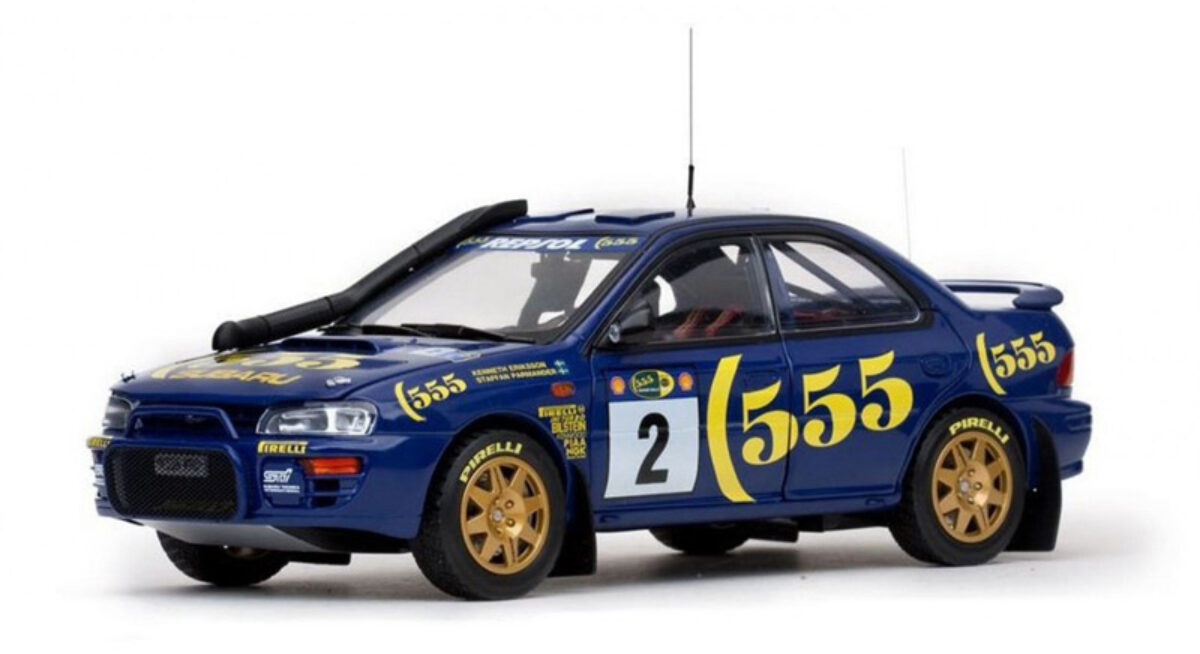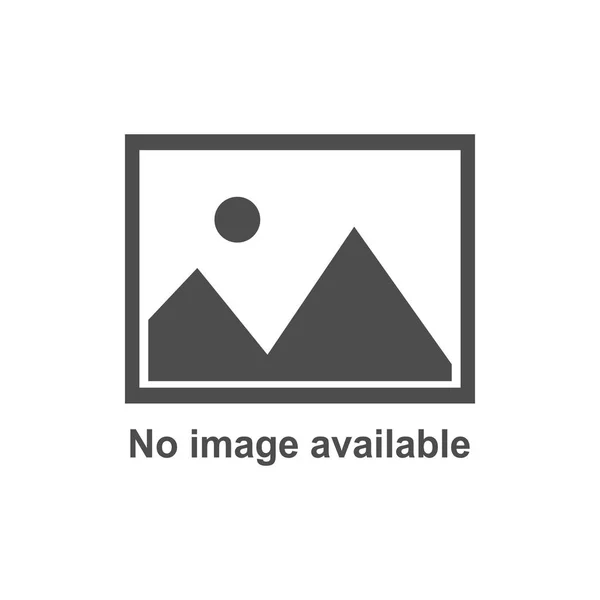 Splashguards
Drive through water fast enough and these odd-looking splashguards don't come into play because the bow wave clears the windscreen. At slower speeds, though, a deep watersplash can temporarily blind the driver, which is irritating at best.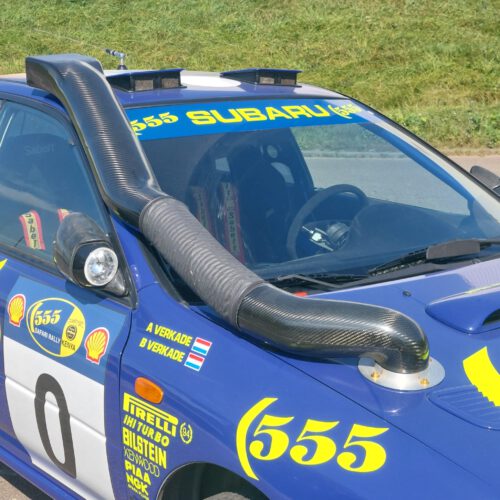 Snorkel
Engines need to breathe when they're under water, just like people. If crews are expecting deep water, a carbon-fibre snorkel is clipped onto the bonnet, making the car almost amphibious. If the competitive section is known to be dry it might not be fitted, reducing drag and saving vital weight.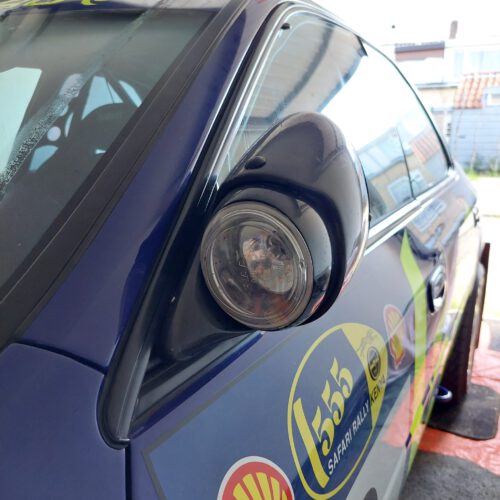 Extra lights
These eye-piercing PIAA lights act as a warning to Nairobi locals who aren't expecting to see a rally car at well over a ton. "When the bus driver who normally gives way to nobody sees two [intensely bright] lights, he realises somebody is going to come past at I20mph!"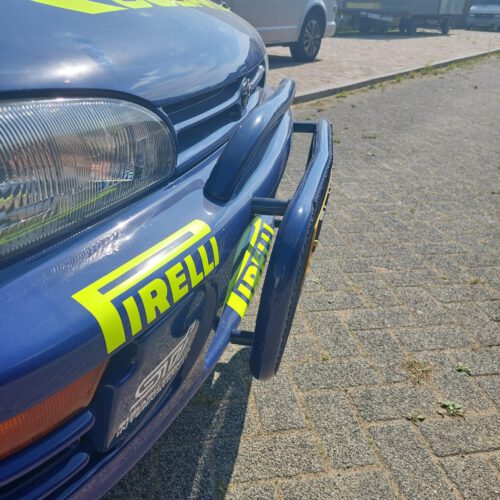 Bull bar
Deadly simple this bit. If you don't want to ingest a gazelle into the nose of the car, you'll fit one. It weighs some 14 kg and is built of high-tensile steel tubing. The bar is not simply a 'bolt-on' part, it's an integral part of the chassis. Anything can happen in Kenya, so bull bars can be regarded as an insurance policy.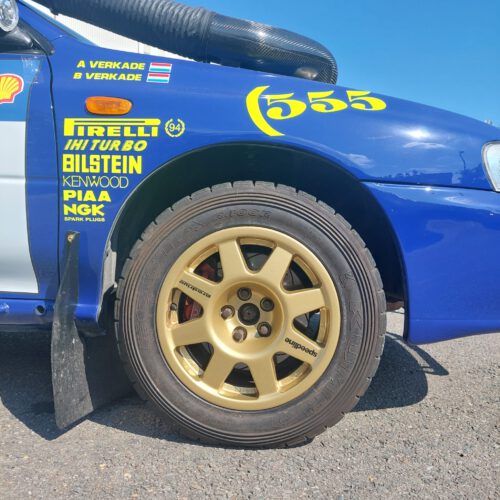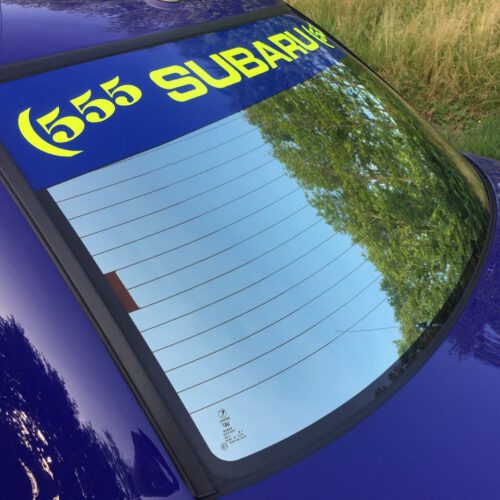 Tinted windows
It was a challenge to keep the temperature inside the car as low as possible. There's no airconditioning or insulation inside a rally car and the Kenyan sun raises the temperatures up to 50 celcius inside the cabin. By tinting the windows, the sun gets reflected and make it more bearable to drive.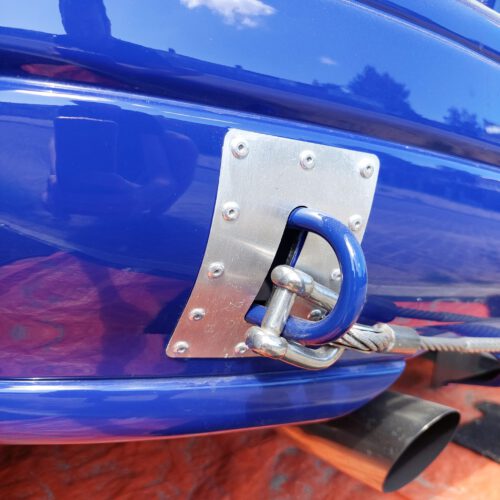 Extra tow hooks
Sometimes mud was everywhere. Factory tow hooks are mounted underneath the car bumpers. Imagine being stuck in mud for about 30cm, reaching the hooks is very hard. Often extra (higher) points were added. Sometimes even on the sides to be able to pull a car sideways.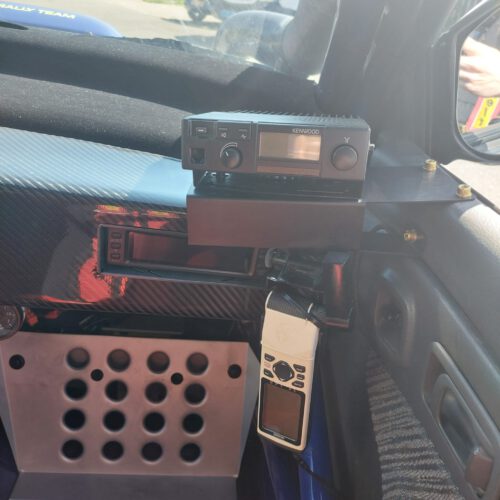 Navigation
During the Safari Rally cars were equipped with extra navigation tools. Normally one tripmeter was sufficient to complete a rally, but the length and the remote area's asked for more.