Tamiya 1/24 'test car' (1998)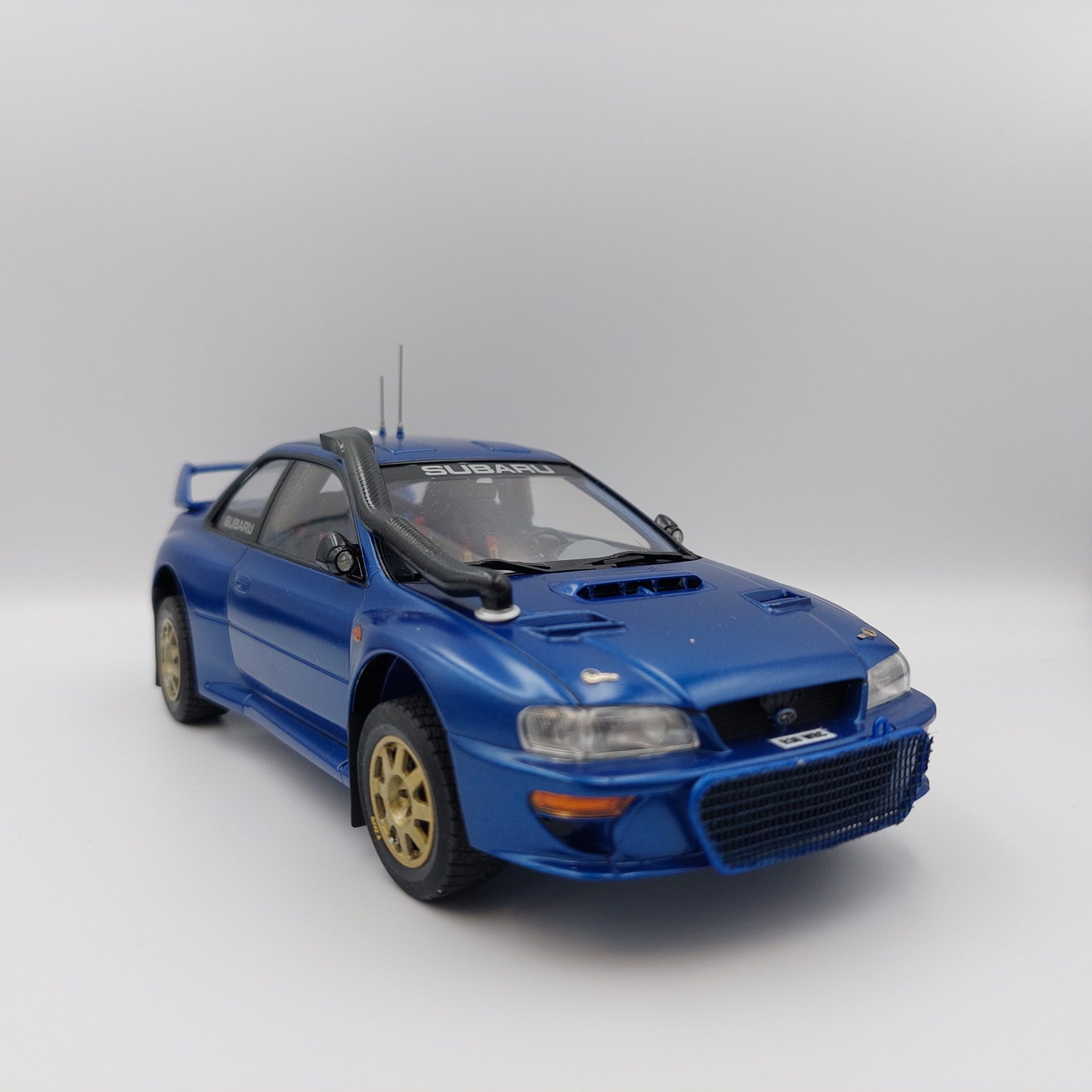 There is a special story behind this item.
The model is originally a Tamiya 1/24 scale model of "R7 WRC". It was in the closet for a long time, by lack of time and skills. In the end the model represents a lot history, friends and sentiment.
R30 WRC appeared to be one of the test cars of SWRT in Kenya. The chassis later competed in The Netherlands and was exported to Japan. Before the export of the body, the safari rally snorkel stayed behind in The Netherlands. When my project started and got in the market for the purchase of a snorkel it was found with the last Dutch owner. It was my first piece of the Safari puzzle. Junya Matsushita, the current owner of R30 WRC became a good friend and Japanese contact, helping me getting a lot of Safari Rally items over the years.
The model was eventually constructed by another friend, Daniel Rinaldi (from Italy), who I met online through my Subaru WRC Facebook page. By providing a lot of details of the Subaru WRC cars for his modeling we became more close to the topics and he proposed to built the model. By building the model of Junya's car, in Safari test setup with the snorkel I have on my Replica, the circle is complete.
It's a beautiful result of friendships and passion on the subject!
share this
Do you have any Safari Rally memorabilia?
The museum is always looking for interesting items like official documents, road books, awards, badges, posters, clothing etc. Maybe you have items that fit the museum too? Feel free to share pictures!
Related memorabilia
There are more items in this collection, check them out!