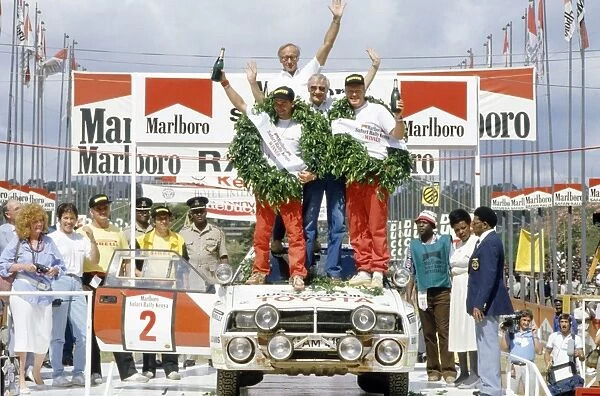 Driver information:
About
Björn Waldegård, a Swedish rally driver born in 1943, is renowned for his significant contributions to the world of motorsport, particularly in the realm of rallying. His career, spanning from the 1960s to the 1990s, solidified his status as a legendary figure in the sport.
Waldegård's rally journey began in the 1960s, and he quickly gained recognition for his exceptional driving skills. He was a pioneering force in the sport, participating in the inaugural World Rally Championship (WRC) season in 1973. He secured his first WRC victory in the 1975 Swedish Rally.
Björn Waldegård's standout achievement came in 1979 when he became the first official WRC Drivers' Champion, driving for Ford. His victory that year was marked by consistent performances and solid results across various terrains, showcasing his versatility as a rally driver.
Throughout his career, Waldegård was associated with several major teams, including Ford and Toyota, earning a reputation as a highly skilled and determined competitor. He continued to participate in WRC events until the early 1990s. He won The Safari four times, which makes him second best of all time.
Beyond his WRC success, Waldegård's passion for rallying was evident in his involvement in the Paris-Dakar Rally, where he secured victories in 1984 and 1986, showcasing his adaptability in different motorsport disciplines.
Björn Waldegård's remarkable career and contributions to the world of rallying have solidified his legacy as one of the sport's greats. His accomplishments and pioneering spirit continue to inspire motorsport enthusiasts, and he remains a respected figure in the rallying community.
share this
The Safari's won by Björn Waldegård