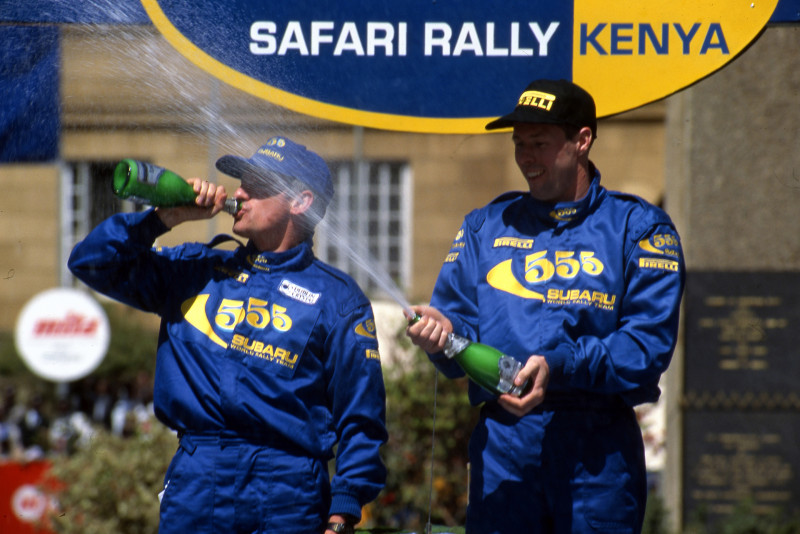 Driver information:
About
Colin McRae, a Scottish rally driver born in 1968, is widely regarded as one of the most iconic and influential figures in the world of motorsports. His career, spanning from the late 1980s to the early 2000s, left an indelible mark on the sport of rallying.
McRae burst onto the scene in the World Rally Championship (WRC) in 1987 and quickly made a name for himself as an exceptionally talented and daring driver. In 1995, he became the first Briton to win the WRC Drivers' Championship, driving for Subaru. His aggressive driving style and fearless approach made him a fan favorite, earning him the nickname "McCrash" due to his penchant for pushing the limits.
Throughout his career, Colin McRae was associated with several major teams, including Subaru, Ford, and Citroën. He secured 25 WRC victories and played a pivotal role in Subaru's rise to prominence during the late 1990s. His 1995 championship win, marked by thrilling performances and spectacular wins, remains one of the highlights of his career.
McRae's contributions extended beyond his championship success. His charismatic personality and driving flair helped rally racing gain wider recognition and popularity. He also lent his name to the highly successful "Colin McRae Rally" video game series, introducing the sport to a new generation of enthusiasts.
Tragically, Colin McRae's life was cut short in a helicopter crash in 2007. Despite his untimely death, his legacy endures in the world of motorsports, and he is remembered as a rally icon who redefined the sport with his extraordinary skills, charisma, and unforgettable moments on the rally stages.
share this
The Safari's won by Colin McRae