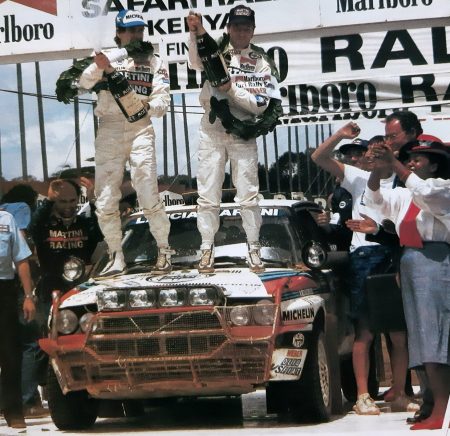 Driver information:
About
Miki Biasion, an Italian rally driver born in 1958, is celebrated as one of the most accomplished and iconic figures in the world of rallying. His career, spanning from the late 1970s to the early 1990s, solidified his status as a legendary driver, particularly in the World Rally Championship (WRC).
Biasion's rally career began with privateer efforts, but he soon caught the attention of Lancia, one of the dominant manufacturers in the WRC during the 1980s. His partnership with the Lancia team marked the most successful period of his career. In 1988 and 1989, he secured back-to-back WRC Drivers' Championships, piloting the Lancia Delta Integrale.
Biasion's success was characterized by a well-rounded driving style that included a mix of speed, precision, and a deep understanding of car setup. His technical knowledge and strategic approach made him a consistent front-runner in the championship.
During his career, Miki Biasion amassed 17 WRC victories, primarily with Lancia but also with Ford. He was a vital component of Lancia's dominance in the late 1980s, contributing to the team's three consecutive Manufacturers' Championships from 1987 to 1989.
Beyond his on-stage achievements, Biasion was known for his amiable and humble personality. He remained a fan favorite and an ambassador for the sport, helping to expand rally's popularity in Italy.
Miki Biasion's legendary career and contributions to rallying continue to be celebrated. He is remembered for his remarkable successes, particularly with Lancia, and his role in shaping the WRC's history during one of its most competitive eras.
share this
The Safari's won by Miki Biasion